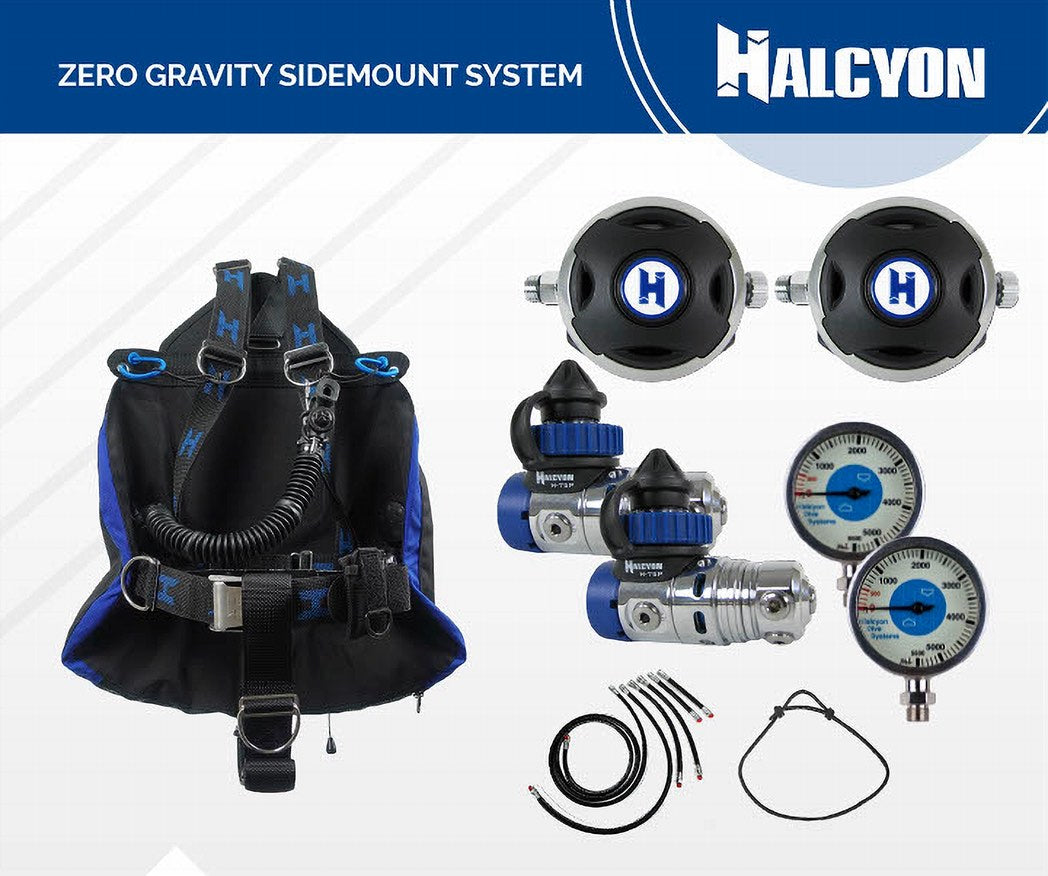 Zero Gravity Sidemount System
Zero Gravity Sidemount System
In weightlessness, you are effortlessly floating, because all of the acceleration forces on you, add to zero! As much as I might love diving though, scuba diving has little in common with zero gravity.

After all, gravity doesn't just go away because you are underwater.

To achieve near "zero gravity", the most comparable feeling is floating in water- Because you feel so light, you can move about with the slightest amount of effort.

Scuba buoyancy systems help you to achieve near zero gravity at a higher degree of weightlessness and the Halcyon Zero Gravity side mount set does that very well.
Includes;
SM H 50D Regulator Package
ZERO Gravity SM30 Sidemount system
Upgrade to H75P Regulator package for an extra $99
Awesome Service
Our professional staff are ready to assist with your enquiries
No Hassle Returns
Return your item within seven days for a full refund
Secure Checkout
Guaranteed safe checkout for your purchases