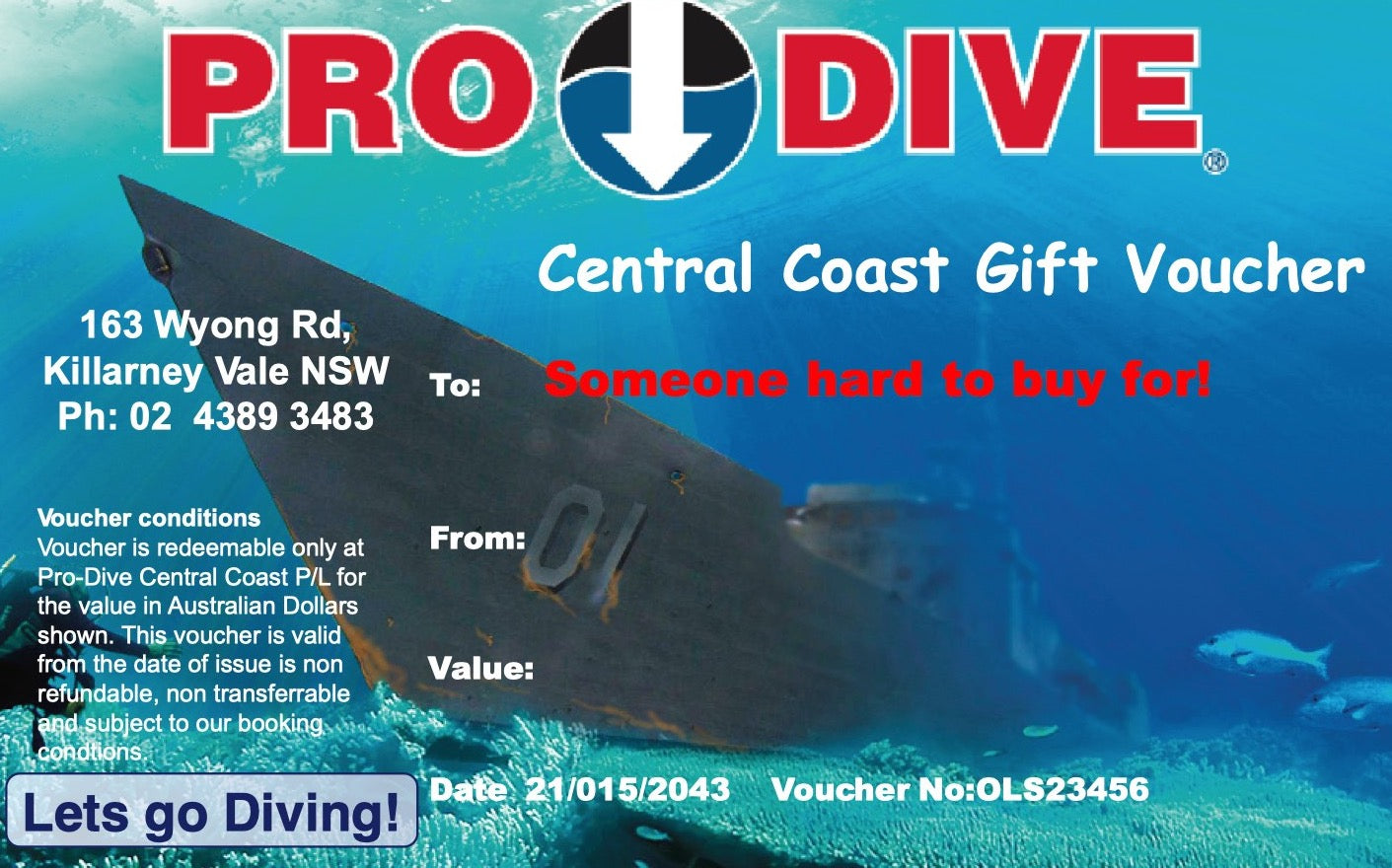 Pro-Dive Gift Card
At a loss to think of the perfect gift for that person, who is so difficult to buy for?
Purchase a Gift Card- and you are certain to be on the right track!
Gift Cards are redeemable for all scuba and snorkelling equipment, dive courses, boat dives, services, virtually anything at all, so long as we stock it, in the store!!!
Awesome Service
Our professional staff are ready to assist with your enquiries
No Hassle Returns
Return your item within seven days for a full refund
Secure Checkout
Guaranteed safe checkout for your purchases