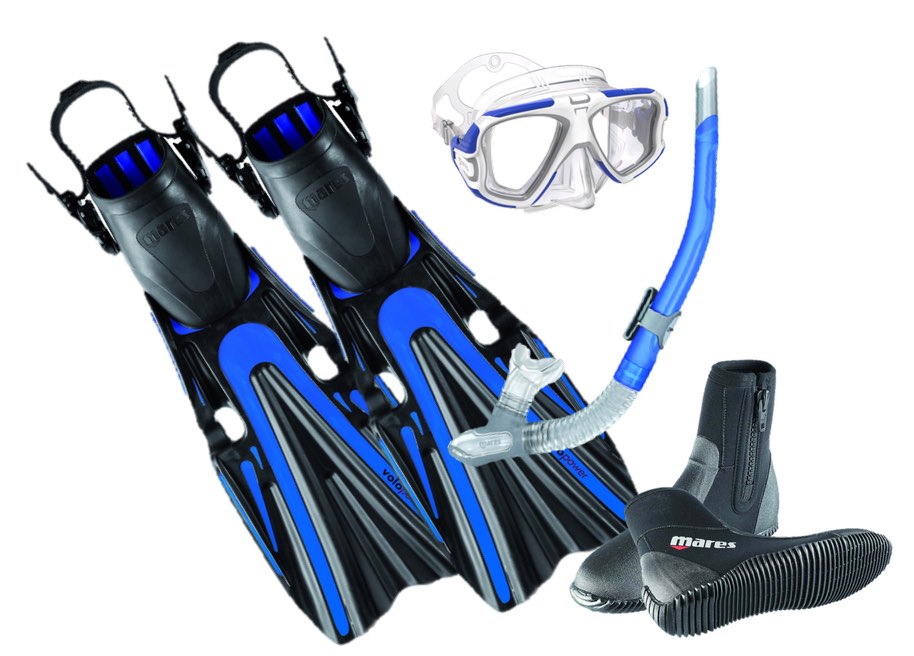 Volo Package
Volo Power fins
OPB system for greater efficiency  
Channel thrust technology
Anatomical foot pocket

X-Wire Mask
Vibrant new colours
Compact easy-adjust buckle

Ergo Flex snorkel
Anti-splash, semidry top with exhaust valve.
An ergonomically oriented silicone mouthpiece for an intuitive and user friendly experience.
Neoprene 5mm Boot
Comfortable hard sole boots, engineered to grant the highest control and power transmission during finning action.
The neoprene area around the ankle is made of super-elastic material.
The lower section, in standard neoprene, ensures warmth and adherence.


Awesome Service
Our professional staff are ready to assist with your enquiries
No Hassle Returns
Return your item within seven days for a full refund
Secure Checkout
Guaranteed safe checkout for your purchases