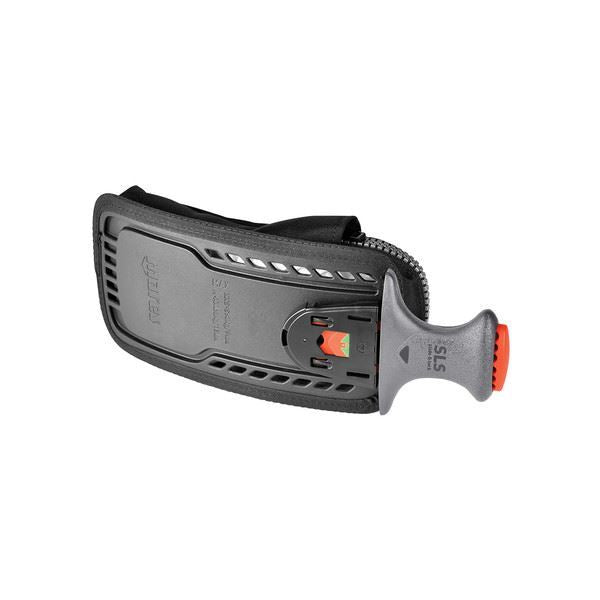 Mares Slide and Lock System
SLS Slide and Lock System
The new SLS Slide and Lock System small is the latest generation ballast system from Mares.
The system uses a mechanical interference based system that during insertion pushes the holding prongs into position and prevents them from retracting.
During release, it does not only eliminate the interference, but also pulls the prongs inwards via a system of sliding surfaces, ensuring that the male and female buckles can be removed.

Ease of use is ensured by a large handle and a tunnel on the jacket which controls the insertion of the ballast pocket so that the male buckle is aligned with the female. A finger is then used to push the slider in, which is followed by a loud "click" but also by the appearance of a green closed padlock in a special window that replaces a red open padlock.

The pocket  capacity of 4kg and 6 Kg with a heavy duty zip.

417959 - 4kg capacity

417960 - 6kg capacity
Awesome Service
Our professional staff are ready to assist with your enquiries
No Hassle Returns
Return your item within seven days for a full refund
Secure Checkout
Guaranteed safe checkout for your purchases