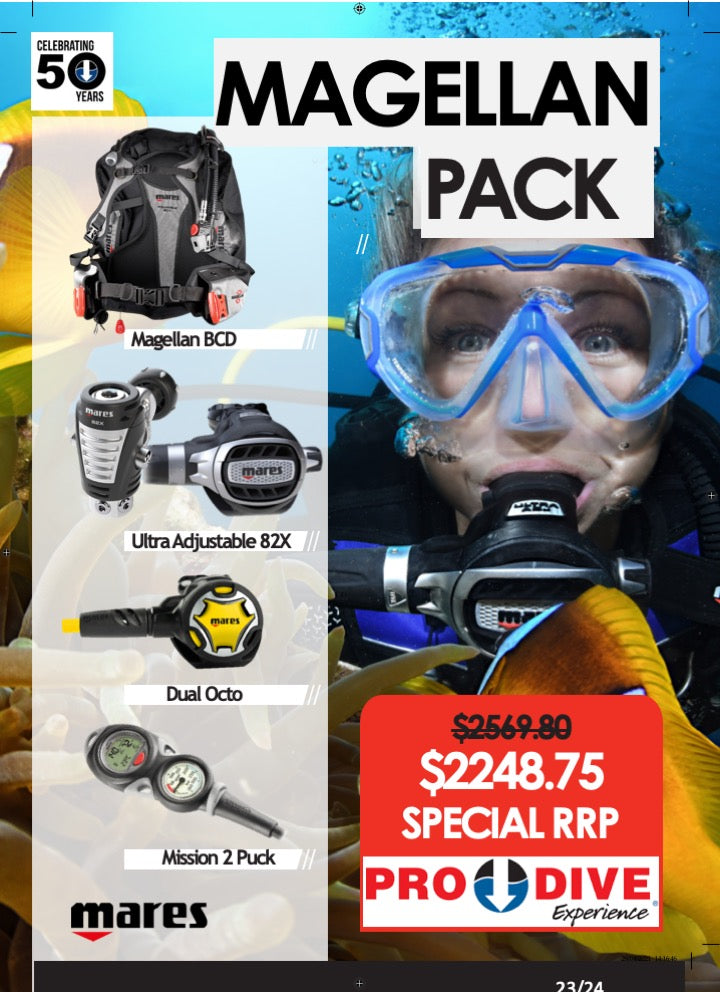 Magellan Scuba Travel pack
Scuba Travel Package
Your holiday is booked and you have chosen a destination that offers scuba diving.
Dive equipment can be heavy, cumbersome to pack and carry- This travel pack offers you the lightest and very best travel scuba gear, that is available!
Combine a travel Regulator, travel BC and dive computer into the lightest yet robust, scuba diving travel package.  



Awesome Service
Our professional staff are ready to assist with your enquiries
No Hassle Returns
Return your item within seven days for a full refund
Secure Checkout
Guaranteed safe checkout for your purchases