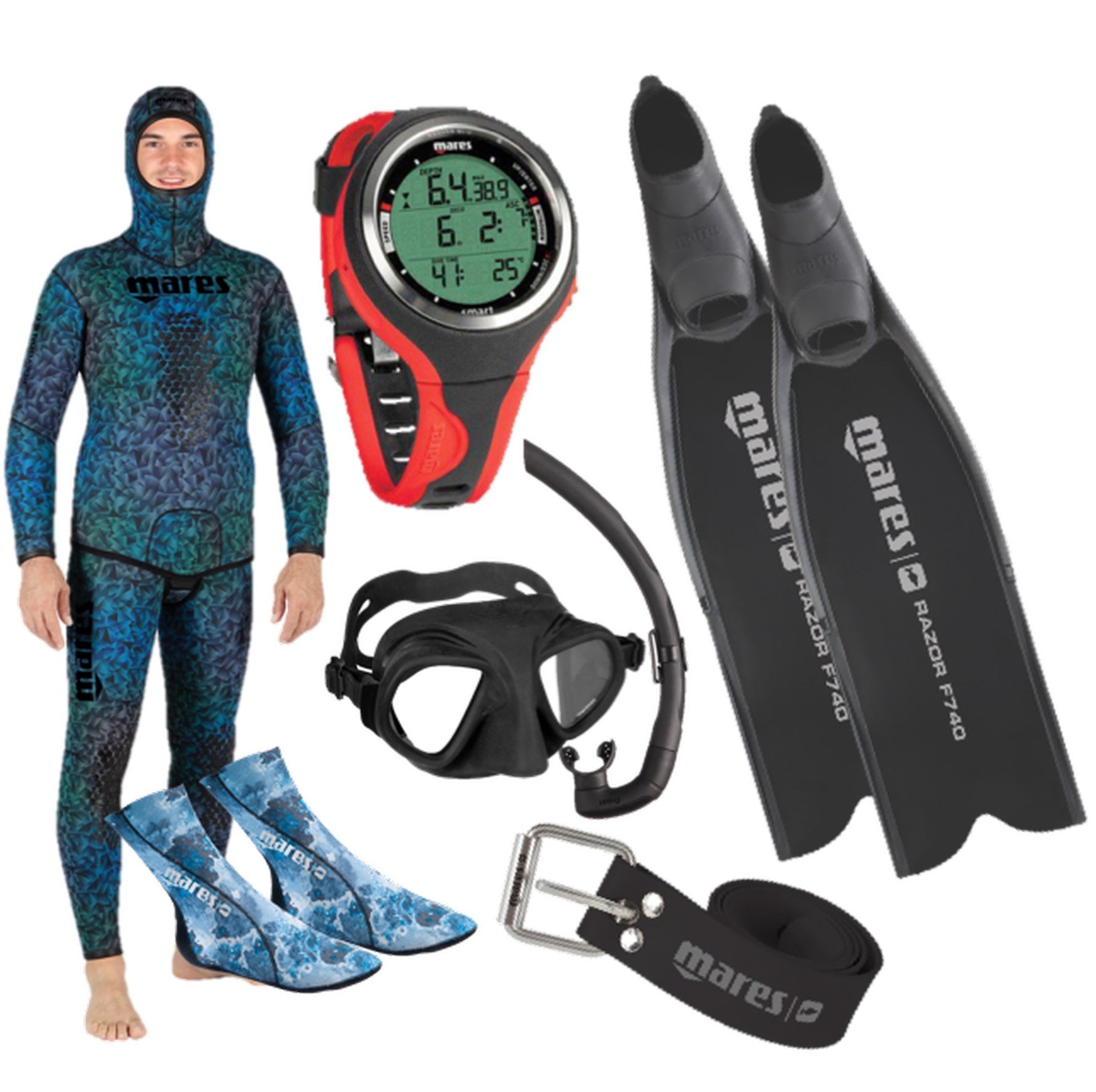 Freediver Set 3
Freediving is a mainstream discipline that requires your  total thoughts and attitude, correct equipment is paramount to your enjoyment and safety whilst pursuing this extremely enjoyable pastime.
The Mares Polygon two piece Open Cell freediving suit is comfortable, warm and durable. The X-Tream mask is a low volume mask, that doesn't require a great amount of air to equalise, paired with the J tube snorkel, in a streamlined design.
F740 fins blade- 22 cm wide, 59cm long manufactured with pre impregnated fibreglass layers gives extra strength with consistent blade thickness. 
The apnea dive computor monitors and records your depth,  Neoprene Sox keep the feet warm and protected. Bonus Marseiles weight belt.
Awesome Service
Our professional staff are ready to assist with your enquiries
No Hassle Returns
Return your item within seven days for a full refund
Secure Checkout
Guaranteed safe checkout for your purchases