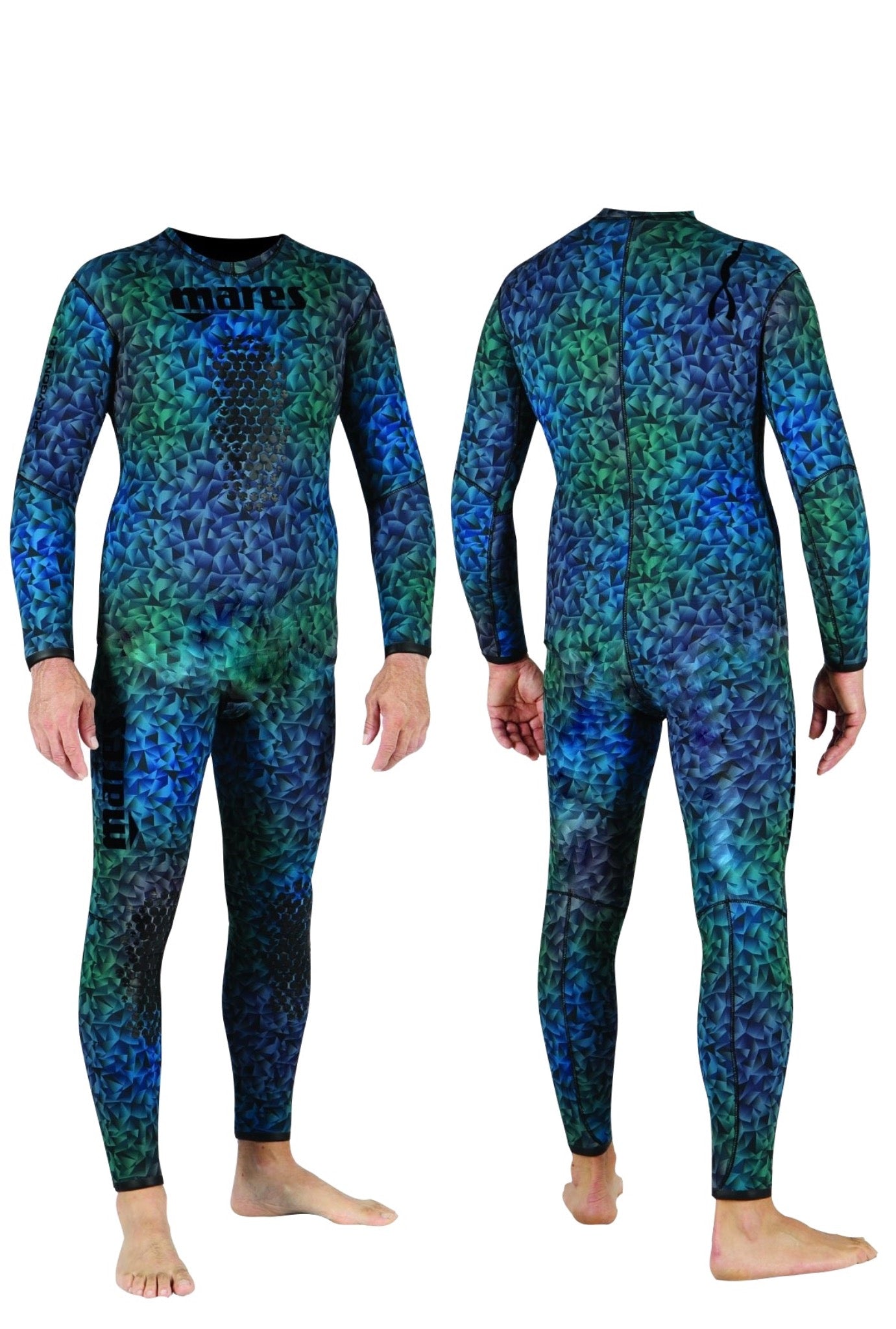 Freediver Level 1 Package
What do you need to start Freediving?
A mask, a snorkel and a fins are the barest essentials you will require in order for you to consider, before taking up freediving.
Your most important choice of Freediving equipment is comfort, then consider being streamlined in the water so the gear has to be light, easy to wear and durable.

Polygon 3mm wetsuit
The Blue Polygon 3 mm wetsuit is made with an indigo polygon-based camouflage design that allows you to blend in seamlessly with your surroundings, despite the conditions.
Concorde fins
The Mares Concorde freediving fins allow high performance in kicking.    
Ideal for long surface fins.
Tana Mask
The Mares Tana mask is a great option for snorkelers, featuring a soft silicone skirt with low internal volume
The skirt features original grooves with a unique hydrodynamic shape for reducing drag while in the water. 
Element Snorkel
The Mares Element freediving snorkel is equipped with a soft tube, providing correct flexibility during its use, without creating airflow interruptions. 
 
Awesome Service
Our professional staff are ready to assist with your enquiries
No Hassle Returns
Return your item within seven days for a full refund
Secure Checkout
Guaranteed safe checkout for your purchases