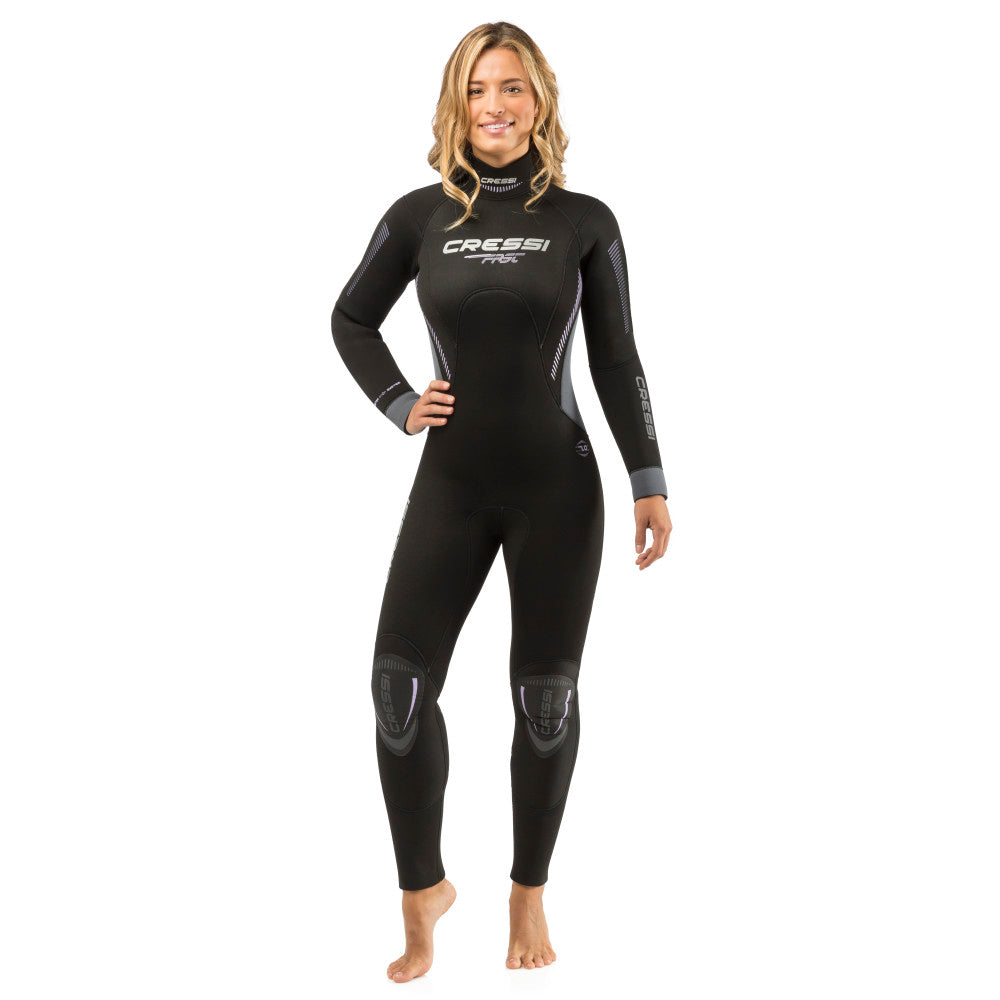 Cressi Maya Ladies wetsuit
Maya Lady 7mm Wetsuit

The Maya Lady is a elegant, warm and versatile 7 mm double-lined suit.
The suit resists well to compression at depth and can be used in a range of cooler water temperatures, due to its double lined compression-resistant neoprene.
Allows for maximum heat retention keeping you warmer at depth, compared to similar 7mm wetsuits.

The new modular wetsuit design provides extreme comfort due to the anatomy of the cut that includes pre-formed legs for improved ease of movement and flexibility. This cut was specifically created to improve flexibility throughout the whole suit. Purple stitching enhances the cut and adds style to the suit.

Being a double lined suit, it has a "Seal" inner ring on the wrist and ankles as well as the YKK' rear zipper.

The suit is fitted with Cressi's Aquastop lining underneath the YKK zipper, to minimise water entry. With its adjustable neck closure flap, this suit reduces water passage when moving your head or body, keeping you even warmer!

The knee area and shoulder straps have wear-resistant TATEX elastic reinforcements, protecting the areas that are prone to more wear without limiting its elasticity, making this a very durable suit.

This 7mm mens and womens' suit is great for divers who enjoy diving in cooler water, without compromising on comfort!



Awesome Service
Our professional staff are ready to assist with your enquiries
No Hassle Returns
Return your item within seven days for a full refund
Secure Checkout
Guaranteed safe checkout for your purchases