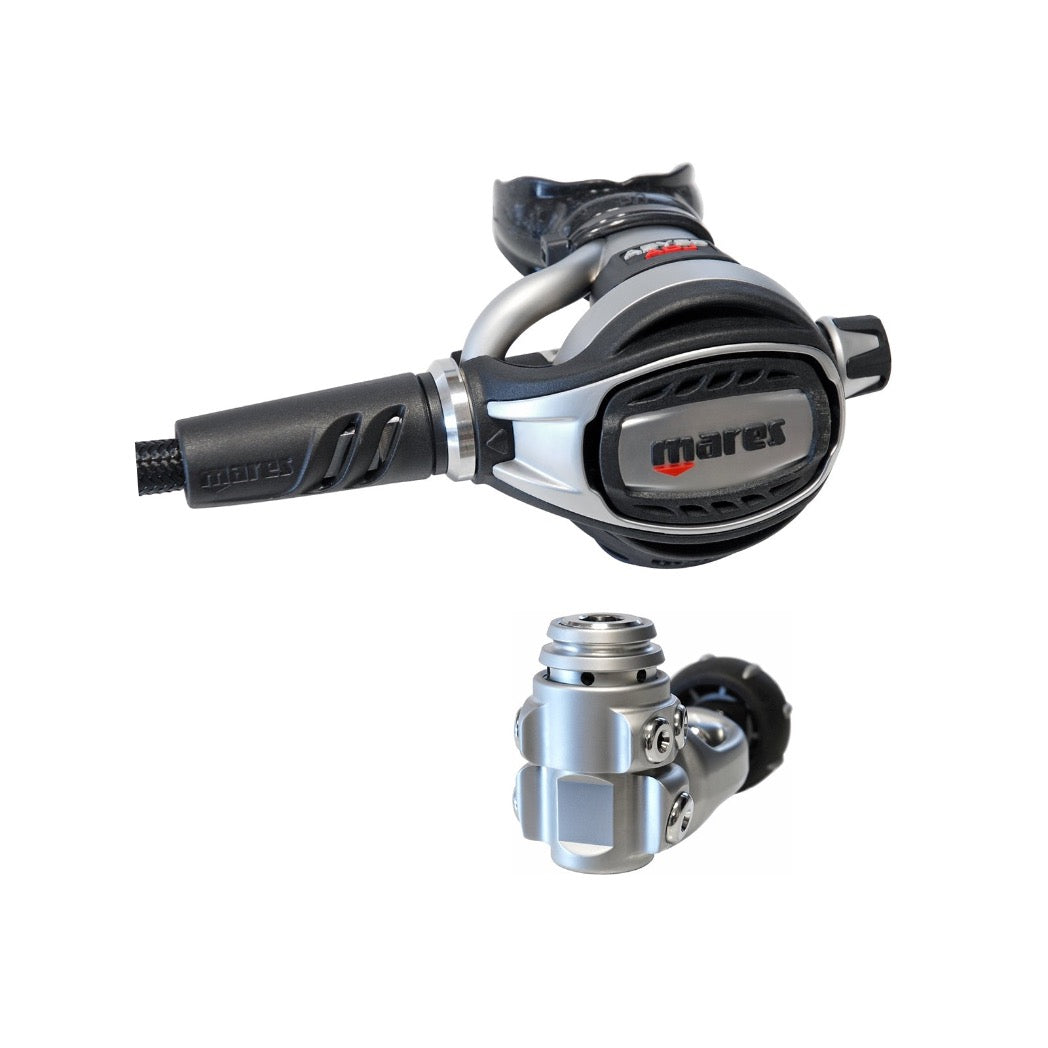 Abyss Adjustable 62X regulator
Mares Abyss 62X Regulator
The most compact regulator in the Mares range and is the best in the Mares range for travel, weighing only 655 grams it is their most compact regulator. 
Manufactured from a lightweight technoplymer with metal technology with a pearl chrome finish. This lightweight regulator is available with DIN or Yoke fittings.
It features 5 LP ports, one situated vertically allowing more flexibility with your set up and 2 HP ports, perfect for using a pressure gauge and transmitter. 
1ST STAGE
• COMPACT AND LIGHTWEIGHT DESIGN
• DFC LP PORT FOR HIGH AIR FLOW AT ANY DEPTH
• PORT ARRANGEMENT WHERE THE HOSE DOES NOT INTERFERE
• AST - 1ST STAGE DRY SYSTEM
• PEARL CHROME FINISH

2ND STAGE
• METAL TECHNOLOGY (PEARL CHROME FINISH)
• ADJUSTABLE BREATHING COMFORT
• PAD - PNEUMATIC VALVE OPEN AUXILIARY SYSTEM
• HIGH AIR FLOW RATE
• LEVERAGED WIDE PURGE BUTTON
• COLD WATER SUPPORT
• SUPER FLEX HOSE 
Awesome Service
Our professional staff are ready to assist with your enquiries
No Hassle Returns
Return your item within seven days for a full refund
Secure Checkout
Guaranteed safe checkout for your purchases