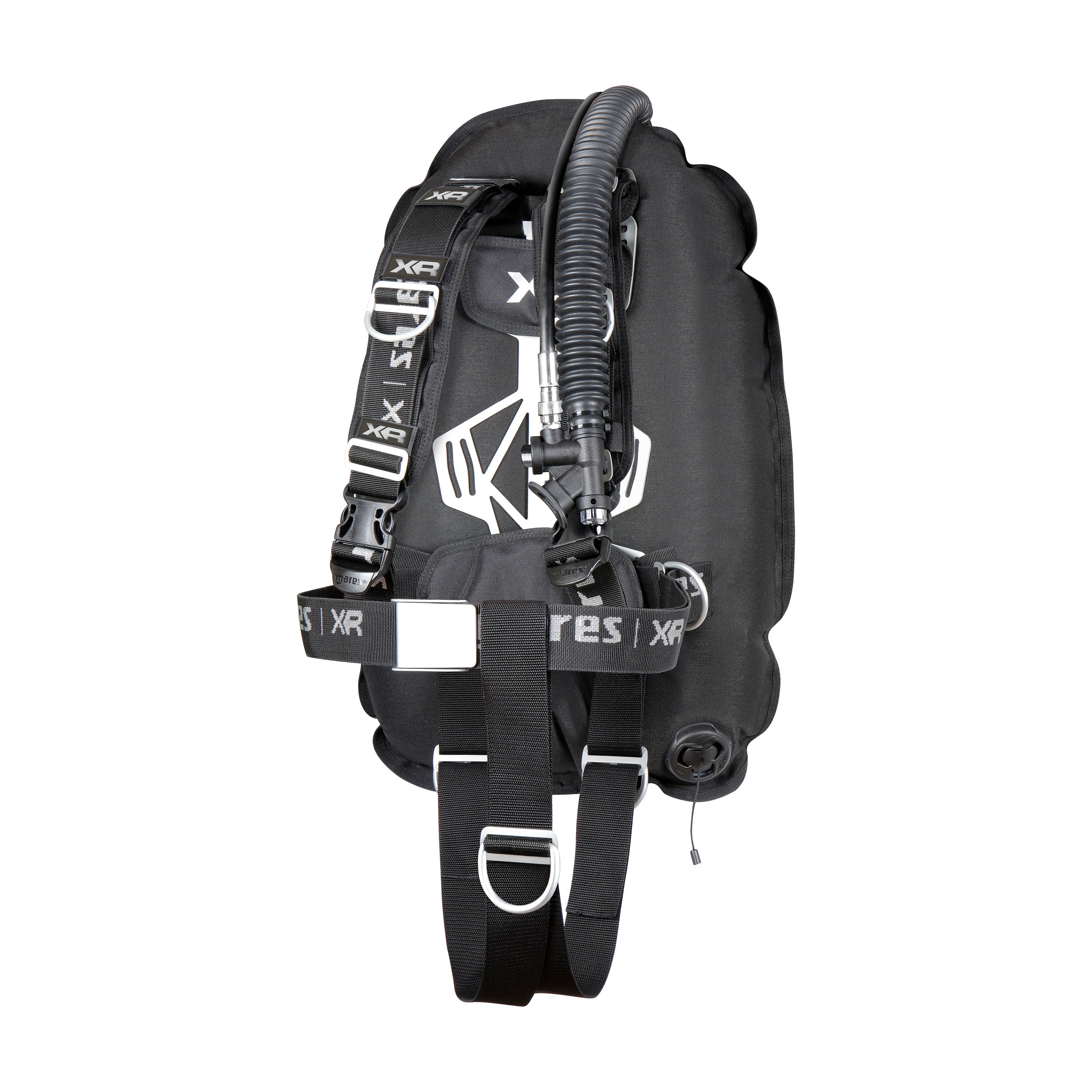 XR-Rec Trim Single Backmount Set
by
Robert Diaz
on Jul 30, 2023
XR-Rec Trim Single Backmount Set 
Not too long ago, Mares presented the XR-Rec Silver. since this time, we have continued to build upon and perfect this buoyancy system with added features and an all-new backplate design.  
This innovative, all-in-one, technical buoyancy system is unique amongst other Mares XR systems, with its new quick trim adjustment solution. Divers can now easily adjust the system to create a custom fit and perfect their trim in a matter of minutes.
Mares believes that one of the most important things as a technical diver is trim, hence the 'Trim' name. Mares designed this system's high buoyancy lift with a streamlined design that offers smart solutions to improve trim.

The redesigned aluminium backplate reduces excessive weight, making it ideal for travel. It features 40% less volume and weight than the standard XR 3mm Alu back plate. This new, wider design also improves tank stability during a dive.

The adjustable backplate allows for installing two tank straps, and stainless-steel screws with hex heads are easier and safer to use during assembly.

Dedicated waist strap slots on the new backplate feature a curved design to increase comfort and help keep the strap in position without additional trigliders.

Divers who would like to forgo the weight belt have newly designed, dedicated weight pockets as an added option for the system.

Additional features include two aluminum D-rings on the waist strap, perfect for securing stage tanks.

The stainless-steel waist strap buckle consists of a silver ceramic coating, making it extremely durable.

Mares positioned the shoulder straps independent from the waist strap to make customizing the XR-Rec. Trim fast and easy.
The removable shoulder protections offer unparalleled comfort.
Left and right plastic shoulder buckles help divImproved all-in-one XR technologyers with fast and easy donning and doffing, especially in the water. As an added option, divers can replace the buckles with the two-point quick release Mil-Spec Aluminum version.

The XR-Rec Trim will is available in four color options, black, white, blue, and aqua. These color options are easily installable by simply changing the backplate protections and the stitching around the bladder.

Enjoy not only a custom fit but a custom look with the XR-Rec Trim Single Backmount Set.