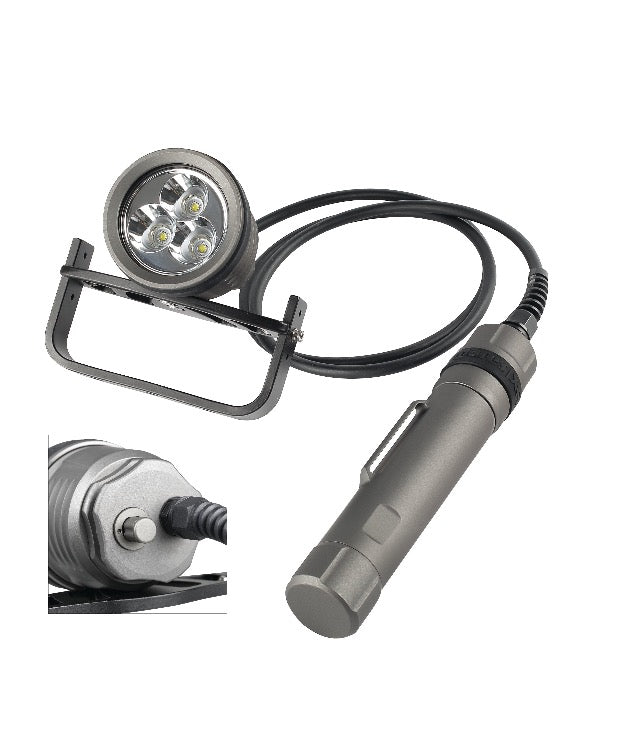 DCTS Canister Light
The Mares XR DCTS Side mount / Small Canister Dive Torch delivers 2000 Lumens of bright light for cave, wreck, extended range,  technical or recreational divers.
The compact battery canister is connected to the LED light head with an umbilical power cord, and is a great addition to the Mares extended range products.
 
The DCTS Canister Light is the ideal flashlight for very minimalist setups. The battery pack inserted in a very small canister makes it the ideal torch for side mount configurations or for cave diving.
The lightness of the illuminating head allows you not to tire even with prolonged use.

Awesome Service
Our professional staff are ready to assist with your enquiries
No Hassle Returns
Return your item within seven days for a full refund
Secure Checkout
Guaranteed safe checkout for your purchases